Welcome!
Welcome to "What's Love Got to Do With It… EVERYTHING" Ladies Day Registration Page! We are thrilled and honored that you have decided to come to our site and learn more about what our Ladies Day will be all about!
In past years, we have seen division due to politics, social activism, liberal vs. conservative and the list goes on. This theme was born out of a need to truly learn what love is. Can we reconcile if we don't speak to one another? How does love behave? What does it sound like? How can we show love when we face our nemesis and our fears? How can we, as women who strive to love the Lord, be practical and reflective in our practice of love? I Corinthians 13, the book of I John, John 13:34, John 15:17 to name a few, all commands us to love one another.
Our speaker, Rose Crayton, will help us to delve deeply into these areas of struggles and share from God's word, what He commanded us to do, love one another.
We hope you will join us in this day of beauty, love, challenge and growth as we explore who we truly love - God or man. We warmly welcome to our journey and hope you will leave with purpose and focus on who you serve.
We love you and invite you to grow in God with us,
The Ladies of the Cary church of Christ
Schedule
| | |
| --- | --- |
| 8:00 – 9:00am | Registration & Breakfast |
| 9:00 – 9:30am | Welcome and Housekeeping Notes |
| | Opening Prayer, Songs, Scripture Reading |
| 9:30 – 9:35am | Introduction of Speaker |
| 9:35 – 10:20am | Lesson (part I) - What's Love Got To Do With It? |
| 10:20 – 10:30am | Comfort Break |
| 10:30 – 10:45am | Prayer, Songs, Scripture Reading |
| 10:45 – 11:30am | Lesson (part II) - What's Love Got To Do With It? |
| 11:30 – 11:45am | Announcements and Reminders |
| 11:45am | Closing Song |
| 12:00pm | Prayer & Dismiss for Lunch |
Note: We will have a prayer tree available in the lobby area. We ask each woman to complete a card with prayer request(s) so that other ladies can take one and add your prayer request to their normal prayer time.
Featured Speaker: Rose Felton Crayton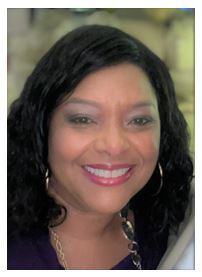 Rose is a native of Alabama and grew up living equally between Alabama and Michigan. She is a graduate of the University of Alabama with a B.A. degree in Psychology and Human Resource Management and has worked for five Fortune 100 companies as a Human Resources Manager/ Consultant over 25 years. She now runs her own consulting firm providing Change Management, DEI, and Human Resource services to various clients.
She has been happily married to Todd for 27 years and they have two sons: Micah (23 yrs.) - a recent college graduate from Wichita State University, and Noah (21 yrs.) – a Junior at Texas Tech University. Todd is a 2004 graduate of the Memphis School of Preaching in Memphis, TN. He currently preaches for the Frisco Church of Christ in Frisco, TX where he also serves as an Elder and makes frequent trips to Cameroon, Africa to oversee the preaching school the congregation fully supports.
Rose has had the privilege of doing missionary work in South Africa and on the Navajo Reservation in Shiprock, New Mexico. She has spoken at Ladies Days, Lectureships, and Retreats in at least nine states.
This June 1st, Rose will celebrate 40 years as a member of the Lord's body.
More
Location: Cary church of Christ, 6640 Tryon Rd. Cary, NC
Flyer for posting and sharing with friends (pdf)
NEW! Posted March 2: Ladies Day Full Program
We hope you can attend the Ladies Day in person, but if not, the lessons will be streamed and recorded on YouTube and Facebook.
If you have any questions or need to contact the organizers directly, email ladiesday@carycoc.org.