6640 Tryon Road Cary, North Carolina 27518 (919) 854-9988
Library
Church Library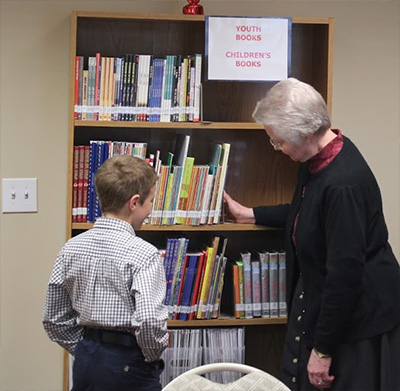 The Cary church of Christ has an excellent library with a wide range of publications and media that is very well organized.
The libary is open after most worship services and any other time by request.
Items may be checked out by members for two weeks and may be further renewed.
We welcome any purchase suggestions, item donations, volunteers for staffing, and any other questions or feedback.
The library is overseen by Brian Newberry (Deacon) and managed by Carol Osborn. Several other gracious volunteers staff the library after worship services.
Full Catalog List
Subject Headings List
NC Live Religion and Philosphy article databases and indexes
To access, you need an active account with any public or school (including college and university) library within North Carolina.